Indigenous-led alert system, 'Made for us, by one of us'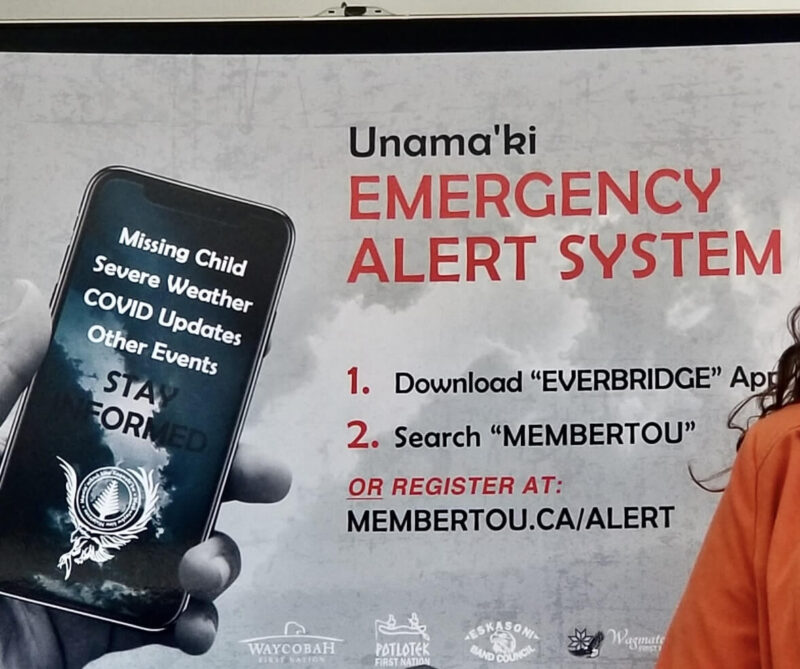 In mid-August, Jennifer Jesty was awoken at 5 a.m. by a call from the RCMP detachment in Eskasoni, a Mi'kmaq community on the shores of the rich saltwater Bras d'Or Lake in Nova Scotia.
Groggily, she answered.
The officer asked her to do something she'd been waiting years to hear: send out an alert about an ongoing incident using the Unama'ki Emergency Alert System.
This was a first for Jesty, emergency resilience manager for the Union of Nova Scotia Mi'kmaq, member of the Eskasoni First Nation and creator of the alert system.
Since launching on Sept. 1, 2020, approximately 64 per cent of the population of the five Mi'kmaq communities it serves have subscribed to the emergency alert system.
A total of 167 alerts have been sent out, informing communities of incidents such as missing persons, increased police presence, incoming hurricanes and dangerous individuals.
Unama'ki Emergency Alert System's subscriber-based model is just one of the many ways it differs from Canada's National Public Alerting System, otherwise known as Alert Ready.
Read more about the Climate Disaster Project and Canada's National Observer's findings.
Loss of Homes
2017 British Columbia Wildfires
Racine Jeff, Williams Lake, Canada
2021 Southern British Columbia Floods
Alison Arends, Sumas Prairie, Canada